Find your new home in Alcorcón
The most outstanding city in the southwest of Madrid, Alcorcón has it all: an urban development full of services - schools, colleges and health centres; large grocery stores to go with its many options for public transport as well as excellent road connections that will have you feeling right at home. Yet what really sets this town apart is its single-family villas by AEDAS Homes where comfort is always present.
Discover your new home in Alcorcón.
No results found for your search: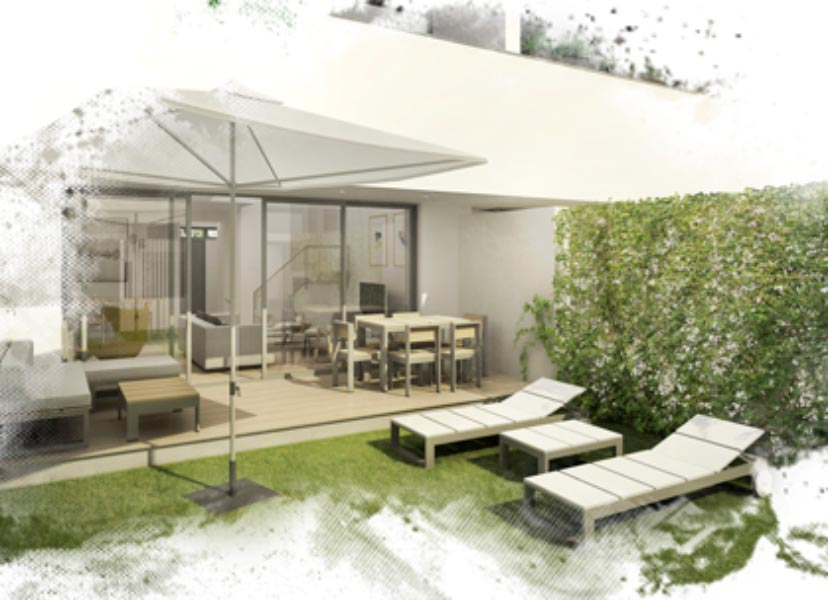 Your dreams live in Alcorcon
Alcorcon is today one of the most representative towns in the Autonomous Community of Madrid. The municipality has been wise in adapting to the 21st century and has made its map into a residential setting where its residents can enjoy all its services.
The town has grown in different expansion projects and AEDAS Homes offers you one of the last opportunities to buy a new construction dwelling in the Ensanche Sur expansion area in Alcorcon.
Discover Alcorcon. Your house is awaiting you.
Be part of a new community
Large windows, an expansive communal area with a swimming pool and children's playroom? Check. Garage for all your cars or motorcycles? You got it. A flexible basement that can be adapted to suit your needs-perfection at its finest. Our developments in Alcorcón are made up of modern architecture so they're close by highways like A-5, M-50 or the R-5 radial.
Request more information if you're thinking about making this place your new home.
Make the right decision, choose developments in Alcorcón
Alcorcón is nowadays one of the most representative cities in Madrid, experiencing a booming population that has turned its map into an area where residents enjoy all its services. The city itself continues expanding with different extensions and AEDAS Homes offers you one such opportunity to buy your new villa in the Ensanche Sur neighbourhood of Alcorcón.
If you're looking for that perfect new villa or flat, look no further than AEDAS Homes. We offer modern living spaces with all the amenities you need within your reach.
Don't wait any longer, contact us today.