Idilia Sonne
Idilia Sonne is an exclusive development that looks to the sun, to the enjoyment of the climate and to the enjoyment of its terraces overlooking the sea.
A total of 27 south and west facing homes with 2 and 3 bedrooms, terraces with unbeatable views, and garages and boxroom storage for your total comfort.
Furthermore, your new home comes with a swimming pool and landscaped areas, carefully thought-out communal areas where you can unwind and relax.
Living under the vibrant Mediterranean sun in a home designed with everything you have always dreamed of is possible.
EXCELLENCE, INTEGRITY, RESILIENCE, CREATIVITY, PASSION
Choose the house you want
(*) IVA incluido. Precios con garaje y trastero incluido.

2 bedrooms
103,65 m2
434.500 €

3 bedrooms
106,21 m2
544.500 €

2 bedrooms
110,37 m2
621.500 €

3 bedrooms
137,78 m2
748.000 €

3 bedrooms
161,44 m2
533.500 €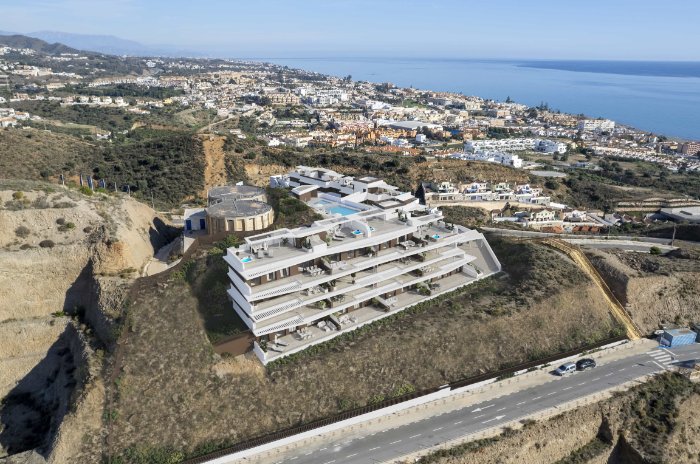 A unique enclave facing the Mediterranean
Idilia Sonne offers an exceptional location with direct access to road links with Malaga city and its AVE high-speed railway station, Malaga airport and other services. A place perfectly connected with key points in Spain and options for easy and convenient travel to foreign destinations.
Así avanzan las obras en Idilia Sonne
Las obras de Idilia Sonne avanzan a muy buen ritmo.
Os dejamos con un resumen actualizado de las obras.
¡Ya queda menos para que puedas disfrutar de tu nueva casa!