Atalaya
Atalaya is the new development of new construction that AEDAS Homes offers in Pamplona.
92 houses with 1, 2, 3 and 4 bedrooms with a rooftop swimming pool (for children and adults), community premises, a gourmet restaurant and a gym.
Discover Atalaya
EXCELLENCE, INTEGRITY, RESILIENCE, CREATIVITY, PASSION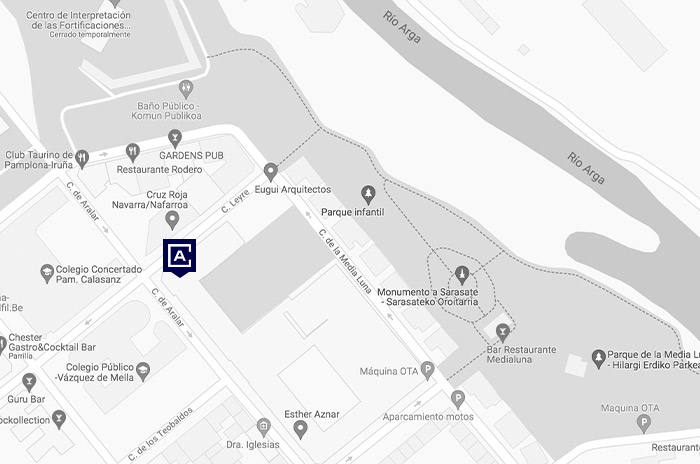 Your new life 5 minutes from downtown
Atalaya is synonymous with tranquility and relaxation. The urbanization is located in the center of Pamplona, ​​150m from the bullring and just 300m from the Old Town.
It is also very close to the Media Luna Park, with vast green areas where you can enjoy with the little ones.
There are numerous restaurants, shops very close, such as El Corte Inglés, which is 800 meters away.
TRANSPORT
Bus
Bus lines L04, L10, L12, L18, L20, L22, L23, N03, N05, N06, N08 y N10
Architecture d'auteur
The Atalaya project is signed by Javier Larraz, Ignacio Olite and Francisco Mangado.
The spatial structure of the building is designed to maximize the flexibility of the distributions and favor the variety of typological solutions, while defining open and bright interior spaces linked to the urban and natural landscape of the basin through large window spaces and generous covered terraces.
Watchtower offers you the perfect combination of functionality, avant-garde and comfort. In the houses have been arranged the best qualities, the highest levels of comfort and energy efficiency adapted to the needs of the 21st century.