Naya
Enjoy your new home at NAYA. Development of 53 homes with 1 to 4 bedrooms with a garage and storage room. This building has spectacular common areas on the roof, unique in the city. With wonderful views of the sea you will enjoy a swimming pool, green areas, social space and solarium on the roof. You will live some unique moments. All this within a 10-minute walk from the city center. All you need at your fingertips.
Discover Naya.
EXCELLENCE, INTEGRITY, RESILIENCE, CREATIVITY, PASSION
Choose the house you want

2 bedrooms
2 bathrooms
77 m2
266.000 €

3 bedrooms
2 bathrooms
103 m2
359.500 €

4 bedrooms
2 bathrooms
112 m2
397.000 €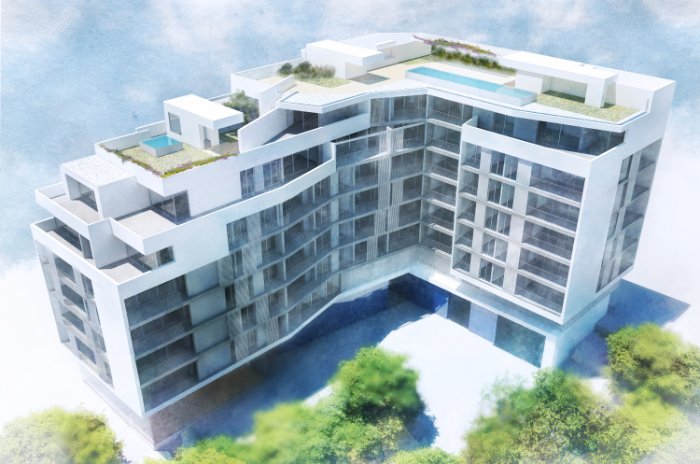 Naya reúne todas las ventajas imaginables: se encuentra muy cerca del mar con vistas y espacios abiertos y luminosos; ofrece todos los servicios de la ciudad y el núcleo urbano a solo un paso; y dispone de acceso a carreteras, tren y aeropuerto a través de fáciles conexiones. Estando rodeada de servicios, zonas verdes y de recreo, colegios, centros de salud, supermercados, pequeños comercios y grandes centros comerciales, Naya conserva a su alrededor una amplitud de opciones que la hacen única.