Jardines Hacienda Rosario Las Damas
Jardines Hacienda Rosario is the new construction development in Seville you were looking for.
EXCELLENCE, INTEGRITY, RESILIENCE, CREATIVITY, PASSION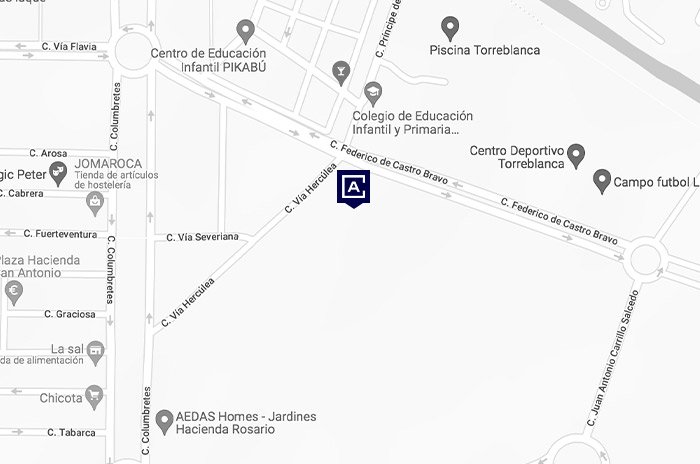 Tranquillity and quality of life
Jardines Hacienda Rosario is a big new construction development offering you flats for sale in Seville, in an excellently communicated area.
An exclusive area surrounded by greenfield spaces
Our homes are located in the eastern area of Seville, in an unbeatable setting, surrounded by green spaces and perfectly communicated, with a wide range of leisure and transport options, schools and sports centres.
TRANSPORT
Roads
A-92, A-8028, S-30, SE-40
The most complete communal areas
37,000 m² of private gardens equipped with the best communal areas on the market: Swimming pools, padel-tennis courts, sports grounds, a running track and a children's playground.
Everything you need to enjoy your free time and your family, without having to leave home.
The construction of our homes in the province of Seville continues apace.
The construction in our developments of Seville and Dos Hermanas continue at a very good pace.
Very soon, you can enjoy your home to 100%.
Here a video summary.
Common areas to enjoy
A private garden of 37,000 m² equipped with the best public areas of the market: swimming pools, tennis courts, paddle, sports areas, track running and children's playground.
Everything you need to enjoy your free time with your family, without leaving home.