Ramón y Cajal
Ramón y Cajal is the new construction development that AEDAS Homes is offering just outside Seville city centre.
Modern, elegant 3-bedroom homes with a swimming pool, garage and boxroom.
661.100 € VAT (10%), garage and storage included.
EXCELLENCE, INTEGRITY, RESILIENCE, CREATIVITY, PASSION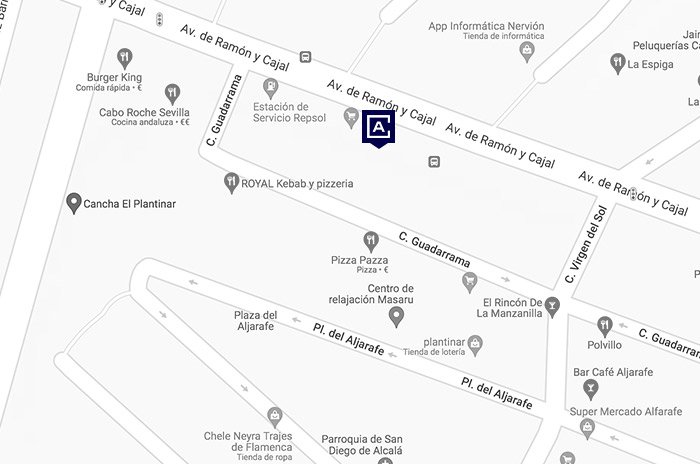 5 minutes away from Plaza de España
Ramón y Cajal is the new construction development offering you the flats for sale you were looking for in Seville. Its excellent location, between the Nervión and San Bernardo districts, will enable you to find all the services you need within a short radius: schools, supermarkets, public transport, health centres, etc.
From your new flat in Seville, you can reach the emblematic Plaza de España square in just 5 minutes. Enjoy the proximity of one of the city's most charming spots.
TRANSPORT
Bus lines
25, 26, 38, 38A, A5
Commuter rail lines
San Bernardo station (C1, C4 y MD)
Subway
San Bernardo, Nervión y Gran Plaza
It goes inside, you´re home.
Inviting communal areas for you to experience
You new home's communal areas include a solarium and a swimming pool on the rooftop of the building. You are bound not to be able to resist taking a relaxing dip whilst contemplating the incredible views of Seville, are you?
Your new home where natural light reigns
The building design is committed to using top-quality materials both inside and out. It thus achieves an architectural coherence making both the façade and the interior of your new flat beauties to behold.
That is Ramón y cajal
Ramón y Cajal is design, it's quality, it's exclusivity in the heart of Seville.
Take a look with your own eyes.