Torre Estronci 99
Torre Estronci 99 is a new-build apartment development in Hospitalet.
Exclusive apartments with large terraces, panoramic views and shared swimming pool.
Discover Torre Estronci 99
EXCELLENCE, INTEGRITY, RESILIENCE, CREATIVITY, PASSION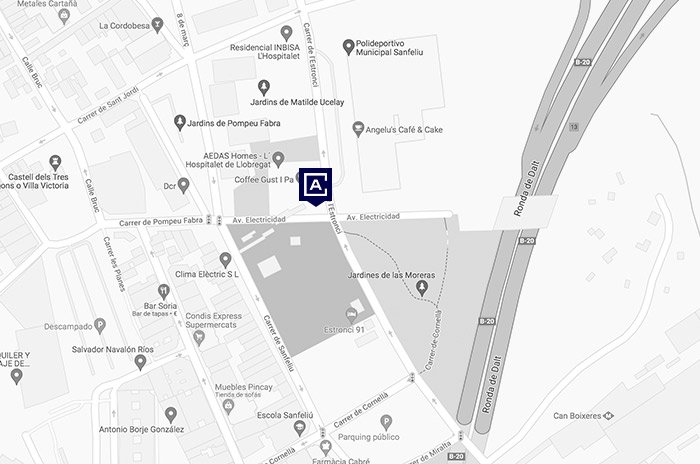 A neighbourhood in full bloom
Torre Estronci 99 is a new-build development of exceptional apartments in Hospitalet. This new-build high-rise of contemporary design lies in the heart of Baix Llobregat, next to Esplugues and Cornellá.
Your home overlooking Barcelona's spectacular skyline
Just a few minutes from Barcelona, ​​Torre Estronci 99 is surrounded by shopping areas, schools and health facilities, boasting a tranquil environment with great transport options.

TRANSPORT
The works at Torre Estronci 99 have finished
The works at Torre Estronci 99 have finished
Raúl Cervero, Development Promotions Manager in Catalonia tells us all the details of the project, its projection and its evolution.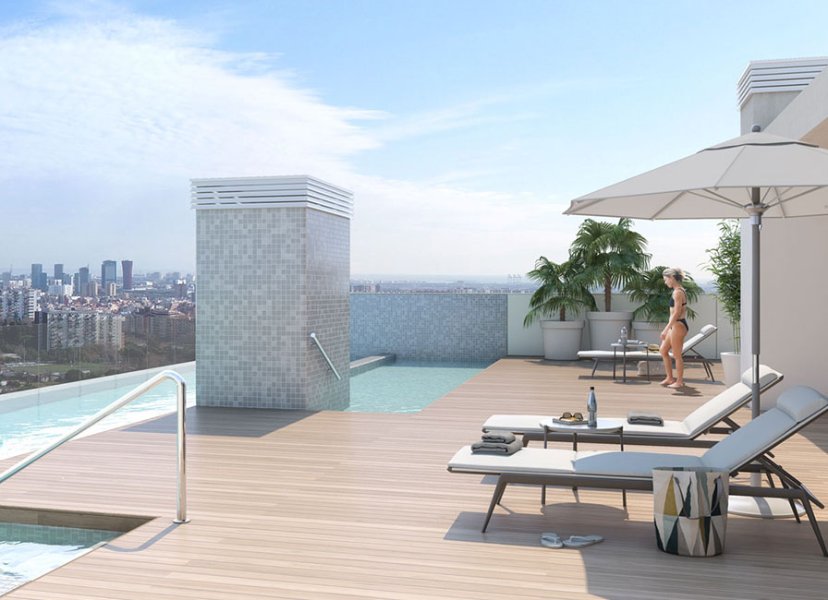 Exclusive communal areas
We know how important your free time is. That's why our rooftop features a solarium and infinity pool, as well as a children's play area. Relax and unwind with unparalleled views of Barcelona.

An exceptional space against the backdrop of Barcelona's magnificent skyline.
Homes designed with meticulous elegance, featuring versatile spaces supremely adaptable to your needs.

Torre Estronci 99 is a sustainable project that complies with stringent BREEAM® standards, meaning lower energy consumption, greater comfort and a higher value home.