New homes for sale in Calviá
Now you can live the Mediterranean dream thanks to the new developments of AEDAS Homes in Calvia. You will have a relaxing, refreshing life in close contact with nature surrounded by wonderful views and radiant sunshine.
The sound of crashing waves will fill your ears as this idyllic lifestyle is right at your doorstep when living here. Choose from various homes that range in size and number of bedrooms—perfect for any family looking to start or continue their own story on nearby coastlines of Mallorca.
2 results:
Mallorca

Islas Baleares

Calvia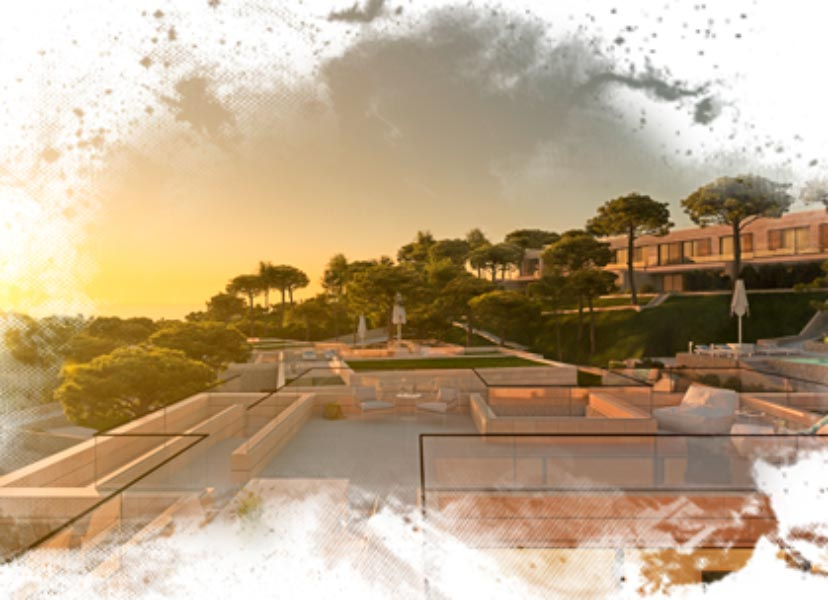 Discover the home you have always dreamed of
If you are looking to get a taste of the good life, then look no further than Calvia. Located just over 20 minutes from Palma de Mallorca and halfway between Sierra Tramuntana and Na Burguesa, this municipality is perfect for satisfying all tastes.
Your house will be situated right next door to pristine beaches or mountains, depending on your preference. Get to know the home you have always dreamed of.
The new villas of Calvia by AEDAS Homes
One of the best things about these new villas is the fact that they can be customized to accommodate just about any need. The swimming pool and garden are perfect features for getting some sun or catching up on your reading, while the private garage makes it easy when you are picking someone up after a day of work.
Along with all this space come provisions like beautifully landscaped areas, communal parking, and security door. AEDAS Homes projects present the perfect opportunity to find your new home in Cala Vinyes.