New developments in Marbella
AEDAS Homes provides you with the best new developments in Marbella, one of the most beautiful cities in Andalusia. The city is situated next to amazing beaches and offers a lifestyle fit for every type. It has an incredible marina as well as boulevards and ports where you can explore new adventures on land or water.
Imagine a vast coastline of sandy beaches and an endless Mediterranean sea. Now, imagine the most luxurious resorts in all four corners of this seaside paradise: from world-class golf courses to lavish spas; from unmatched restaurants with unforgettable cuisine to scenic views on every corner. Marbella is one destination not worth missing out on.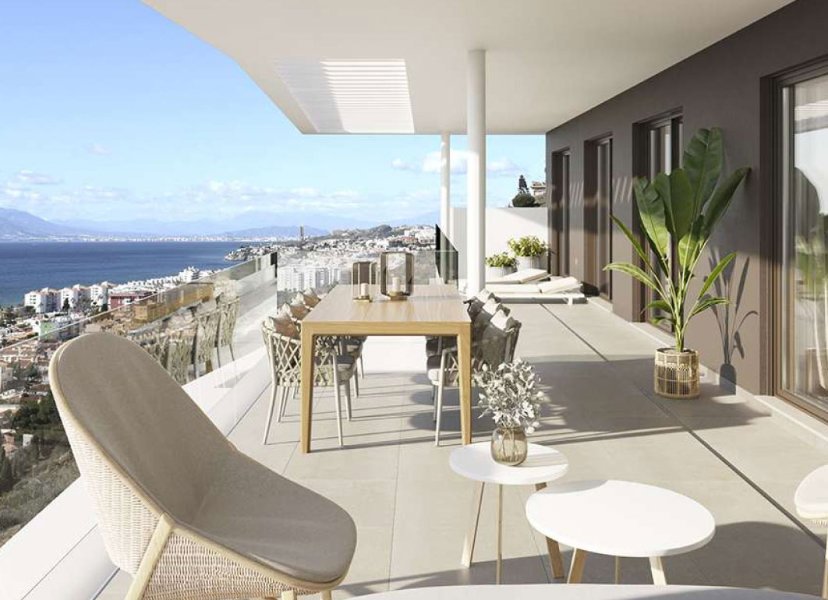 Your dreams live in Marbella
Marbella is a city that has everything you could wish for. It may be because many well-known people have chosen to live in this town on the Costa del Sol: artists, elite athletes, actors, and politicians enjoy its laid-back atmosphere.
If you are thinking of establishing your home in Marbella or want a second house, we invite you to know the new AEDAS Homes constructions specifically designed for maximum relaxation.

Enjoy Marbella's Energy
The culinary options in Marbella are plentiful and include some of the most renowned traditional Spanish restaurants. The rich ethnic diversity is represented by dishes from many cuisines, focusing on seafood such as tuna or shrimp, which can be paired with local wines.
Marbella really is a cultural hub with entertainment opportunities. There are cinemas, parks, casinos, golf courses, spas, and more. You can also enjoy luxury stores and great concerts. The city has venues to please whatever mood strikes you at any given moment. For those of you who love to bask in the sun year-round, there's no better place than Marbella. With 320 sunny days a year, this city is perfect for outdoor activities any time of day or night.

New homes for sale in Marbella
Soul Marbella is the perfect place for you. The sustainable-made new developments in Marbella will offer you a variety of houses with swimming pools, an on-site gymnasium, and even more amenities. All this is in the exclusive Santa Clara area.
Your new life is with a property in Marbella
At AEDAS Homes, we have created the best new homes in Marbella for you and your family, where you can enjoy both the social life and tranquility of coves and natural landscapes. Your new home is waiting for you to live different experiences, feel warmth at its corners: The Old Town, Plaza de Los Naranjos, Castle Walls, and more. Get your house in Marbella.