New homes for sale in Palma de Mallorca
Palma de Mallorca is considered a paradise on earth, with idyllic landscapes filled with beaches and coves. The Mediterranean climate ensures 300 days of sunshine each year, and excellent air connections make it an ideal place to live for people who love the sun.
Discover your new home in Palma de Mallorca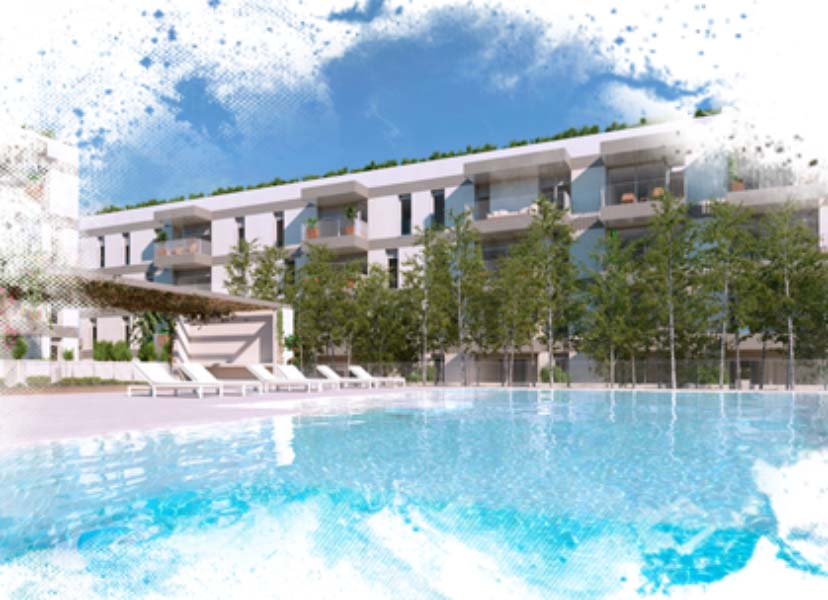 Buy your dream home in a prime location today
At AEDAS Homes, we are committed to your wellbeing. That is why we offer you developments in exceptional and prime locations just 8 minutes from the airport so that you can travel to international destinations in an instant.
When you live in Palma de Mallorca, make sure you enjoy the beautiful environment and disconnect from technology. While there, take advantage of the golf, history, and gastronomy of the island. Everything you need is just a step away from you.

Find a place to call home in Palma de Mallorca
Discover new-build apartments in Palma de Mallorca that will be your home away from home. You can have at your disposal an ample terrace to organize dinners, meetings or just relax and enjoy the unique environment of this fantastic city.
If you are looking for a residence with easy access to public transportation, look no further. New and modern apartments and penthouses in Palma de Mallorca will be sure to meet your needs. Dwellings for families include fun areas where children can play while mom or dad enjoys their coffee on the balcony.
Looking to buy a new apartment? Start looking through AEDAS Homes.