Doria 6
That home you've always dreamed of is located in Doria 6. Discover these 40 homes with 1, 2 and 3 bedrooms between districts Son Espanyolet and Santa Catalina.
In this valued area of Palma de Mallorca you breathe peace and enjoy the tranquility that living surrounded by the best services.
Discover Doria 6
Equipment
EXCELLENCE, INTEGRITY, RESILIENCE, CREATIVITY, PASSION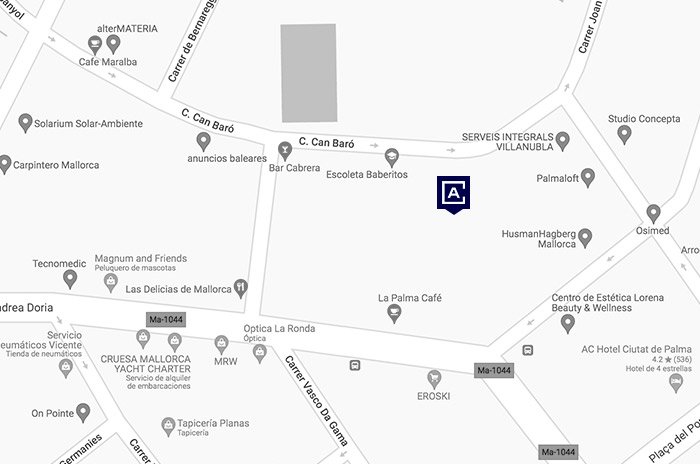 So your new neighborhood
Part to a cosmopolitan city model, Doria 6 stands in a municipality committed to quality of life. Santa Catalina is one Palma's oldest districts, it was where the city's seamen used to live and today it has become one its most frequently visited neighbourhoods.
In Santa Catalina you will enjoy a perfect symbiosis between the traditional and the modern, and you will be able to boast of living in an area overflowing with charming stores, sports centres, markets (including one of the city's best gourmet spots) and public transport. Outside your front door you will find stops for the 5, 29, 46, 100 and 105 bus services.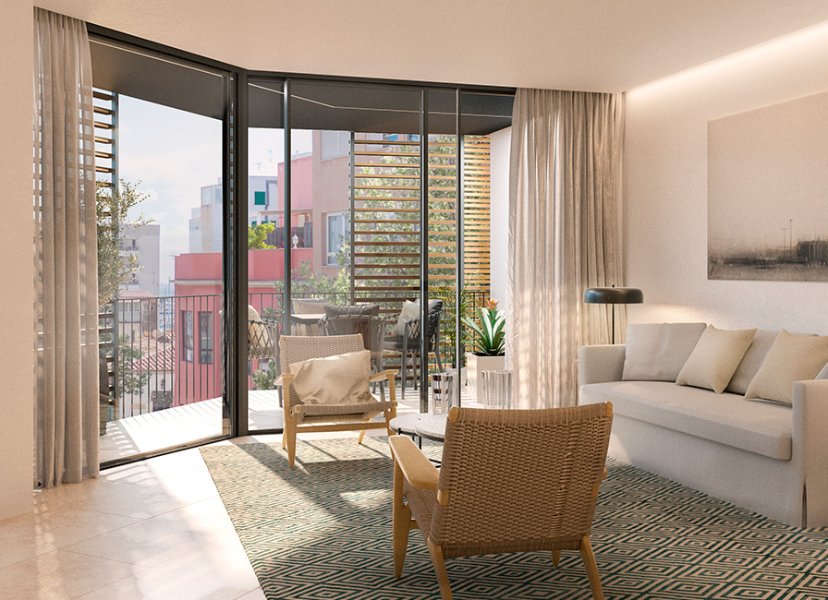 Cosy, high-end spaces
Because we know you like to get home and enjoy it, all the rooms in your dwelling are designed so that you feel enveloped in their comfort, surrounded by high-end specifications. Unbeatable finishes and materials form part of your home: Whilst you rest in your bedroom or cook your favourite dishes with views of the outdoors, you will experience the comfort and the harmony existing between the different rooms.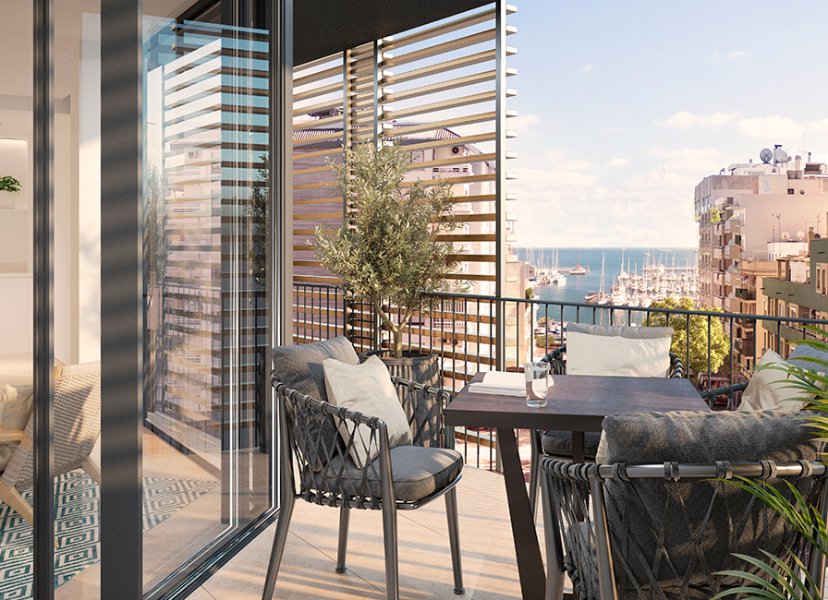 With views of the port and your garden
The project for your new home offers a perfect layout. The dwelling comes with clearly differentiated day and night-time areas, enabling you to enjoy the magnificent Balearic climate all day long.
The homes are dual facing and the building's two aspects enable it to offer views of both the communal garden area and the Majorcan capital's famous port.This area of the city is presided by the Royal Sailing Club of Palma, one of the best in Europe and a benchmark in international regattas.
The port is a meeting point that attracts both sea lovers and the public at large who come to enjoy its numerous leisure options. Now you will be part of everything that happens there and you can watch what is going on right from your home.
The home you were looking for
We know the home you are looking for is like you: It has your personality, that special way you have of viewing life and that touch of singularity making it a space just for you.
Hence, AEDAS Homes is offering you an exclusive complex comprising 40 homes to suit all needs (1, 2 and 3 bedrooms) between the Son Espanyolet and Santa Catalina districts.
In this much appreciated area of Palma de Mallorca you will breathe in peace and enjoy the tranquillity of being sur-rounded by the best services.
Book a live tour of Doria 6
Now you can connect live with Doria 6 directly from your mobile or desktop computer. A professional real estate adviser will show you the location, the amenities and the units. And you will be able to ask any questions without moving from your sofa!
Advance works in Doria 6
The works at Doria 6 advance at a very good rhythm.
We leave you with an video overview of the works.
We already have less so you can enjoy your new home!