Eneida
Exclusive residential located in Puig den Ros - Llucmajor - Mallorca, consisting of 16 single-family and semi-detached houses with 4 bedrooms. The houses will have a swimming pool and an individual and private garden.
Discover Eneida
Architecture d'auteur
Eneida is a project signed by Estudio Lamela, one of the most prestigious firms in Spain and winner of a wide spectrum of national and international awards.
The utmost attention is paid to every detail in your new house to combine maximum functionality with the most exquisite design. Interior and exterior establish a "dialogue" in which natural light and integration of the green sites into the main rooms are major features
Who said beauty was only in the interior?
Estudio Lamela: "In the Eneida Project, light is the key feature. A clear, white, Mediterranean light that floods the entire dwelling, filling the rooms with clarity, warmth and harmony. The dwellings enter into a dialogue with nature and integrate into their setting. In an unequivocal commitment to the environment, they seek to save energy and meet the strictest sustainability criteria. They are avant-garde places to revel in life. Exceptional homes to enjoy being oneself, the family and the setting."
Advance works in Eneida
The works at Eneida advance at a very good rhythm.
We leave you with an video overview of the works.
We already have less so you can enjoy your new home!
EXCELLENCE, INTEGRITY, RESILIENCE, CREATIVITY, PASSION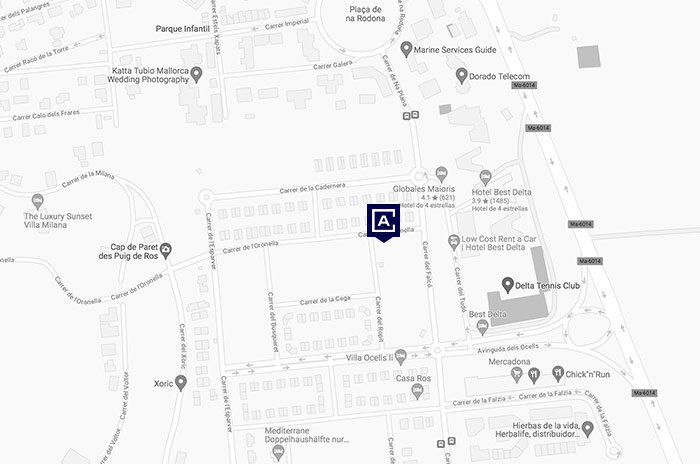 Your new life, a few steps from the sea
Perfectly communicated
Your new house stands in a quiet setting, very well communicated which also has all the services you need within walking distance. From your new home you will have easy access to shopping malls, schools, sports facilities and supermarkets and also swift, comfortable links to Palma de Mallorca along the Ma-19.
Everything you need within easy reach
You will find a wide range of sports facilities in close proximity to your new home, including the Golf Maioris golf club, the Sitt Tennis&Sport or El Arenal Sailing Club. Close by, you will also have shopping and leisure centres such as the Maioris Shopping Mall, with pharmacies, fashion stores, leading national supermarkets like Mercadona and a variety of bars and restaurants such as the Mhares Sea Club.
Other services such as the CEIP Urbanitzacions de LLucmajor pre- and primary school and the Badía Health Centre are only a few minutes away from your new home in Eneida.
TRANSPORT
Airport
Palma de Mallorca Airport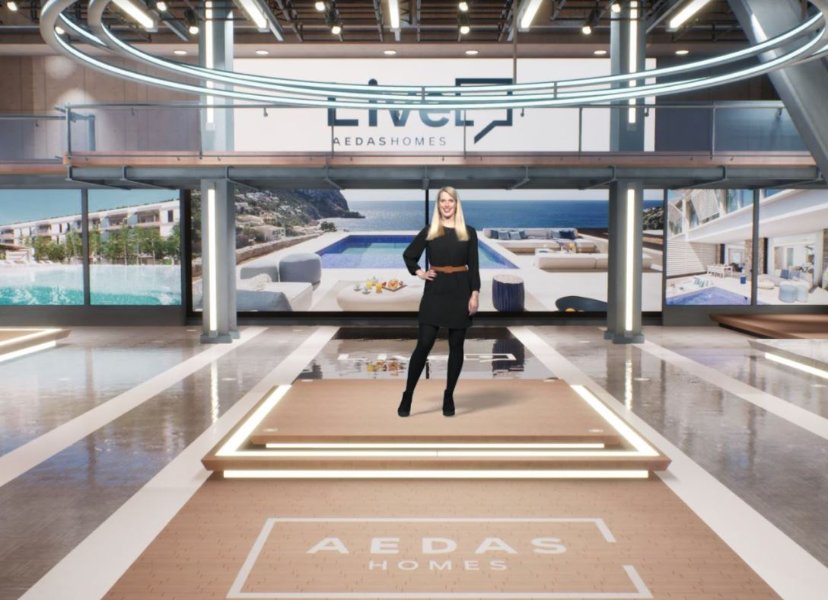 Discover LIVE, the live virtual tour service to see your future home
At AEDAS Homes we want to make things easy for you.
Therefore, we offer you LIVE. From home and with just one click you can speak to your commercial advisor, who will explain all the details of your new home
Request your video call by calling +34 91 787 81 98.
It goes inside, you're home.