Balmis
Block of flats with three portals that give access to the 60 flats that make it up. The plot M2 is to build low + 6 heights. It has premises on the ground floor and 2D, 3D and 4D homes, parking spaces and storage rooms. There are houses with sea views and a swimming pool on the deck with views as well.
EXCELLENCE, INTEGRITY, RESILIENCE, CREATIVITY, PASSION
Choose the house you want

2 bedrooms
72 m2
222.000 €

3 bedrooms
121 m2
286.000 €

4 bedrooms
128 m2
357.000 €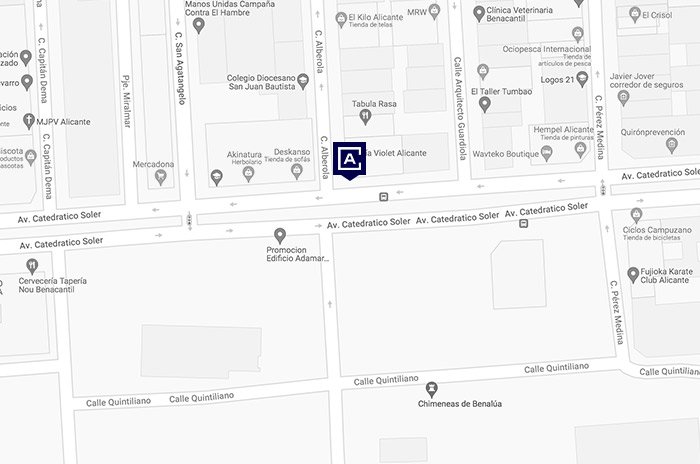 Live a few minutes from the sea
Plot located at the confluence of Avenida Catedrático Soler with Calle Alberola, in the PPI2 Benalúa Sur Sector, in Alicante .. Residential area very close to the center of Alicante, with all the necessary services in the nearby environment (in front of a Mercadona ). Very close to the Golden Mile where the great shops of Alicante are located, El Corte Inglés, the RENFE station, bus station, the Casa del Mediterráneo, the Puerto Deportivo, the Explanada, ... Very close to the Del Postiguet, just 15 minutes walk.
TRANSPORT
Bus Lines
Línes 06, 14A, 14B, 24, C-6, 01, 02