Acosta
Discover Acosta, exclusive residential in Bormujos composed of semi-detached houses with 4 bedrooms with patio and parking area. The complex will have a garden area, swimming pool and children's area
EXCELLENCE, INTEGRITY, RESILIENCE, CREATIVITY, PASSION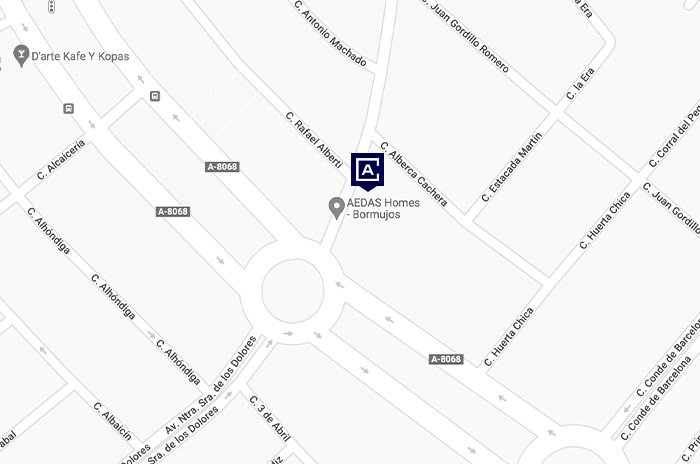 With all the services you need at your fingertips
In Acosta you will enjoy the advantages that living within walking distance of Seville without giving up the comforts of the quieter environments. A few meters from your new chalet offers two large supermarkets, several colleges and institutes and a health centre.
Your new chalet is located just 10 minutes walk from the Centre of Bormujos, so you'll also have access to shops and leisure facilities that are located in this area.
If you like to play golf Zaudín Golf Club Sevilla is located a scant kilometer away from your home.
If your destination is the city of Seville, you will only take 10 minutes to reach Seville through the nearby A-49 motorway which has a direct entrance close to promotion.
TRANSPORT
Bus
M-101A, M-101B, M-102A y M-102B
Roads
SE-40, A-8032, N-IV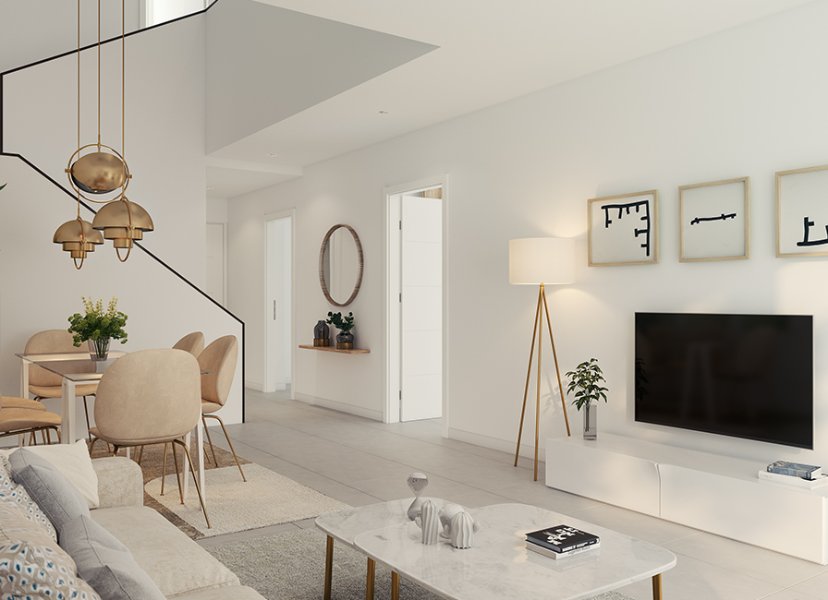 Let the natural light
In addition to get natural light through the large windows of the porch access, the layout of the salon brings a plus of luminosity achieving a feeling of greater amplitude.
This luminosity is enhanced with the feeling of spaciousness that gives space to double height that vertebra the housing and also gives natural light from the first floor.
In the bedroom you will also have an extra light thanks to the design of the voids and windows that give way to the exterior views.