Marina Real II
Find your new home with views of Montgó in Marina Real II. This new-build development in Denia, just 500 metres from the Marina, comprises 155 dwellings - 80 in Phase I and 75 in Phase II - of 2, 3 and 4 bedrooms with garage, storage room and outstanding communal areas and facilities.
Discover Marina Real II
Facilities
EXCELLENCE, INTEGRITY, RESILIENCE, CREATIVITY, PASSION
Choose your perfect home
Excluding tax. Garage and storage included in price.

2 bedrooms
2 bathrooms
87 m2
185.500 €

3 bedrooms
2 bathrooms
109 m2
244.000 €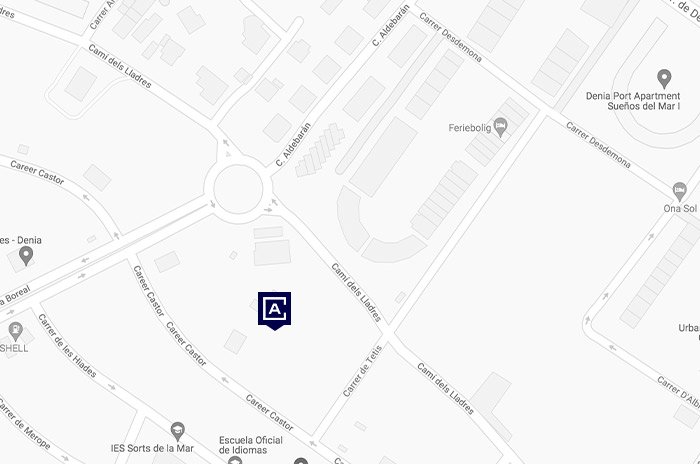 Just 500 metres from the beach, town centre and port
In your new home in Marina Real II, everything you need is close at hand: schools, shops, markets, health centres, etc. Plus, nearby are plenty of bus and tram stops, and easy access to the AP7 and N332.
TRANSPORT
Tram
Calpe, Benidorm, La Vila-Joiosa, El Campello, San Juan, Alicante
Airports
Alicante and Valencia
Roads
AP7 (exit 62); N-332
Sea links
Balearia offers ferry services to Mallorca, Ibiza and Formentera
Bus lines
Buses to the beach and hospital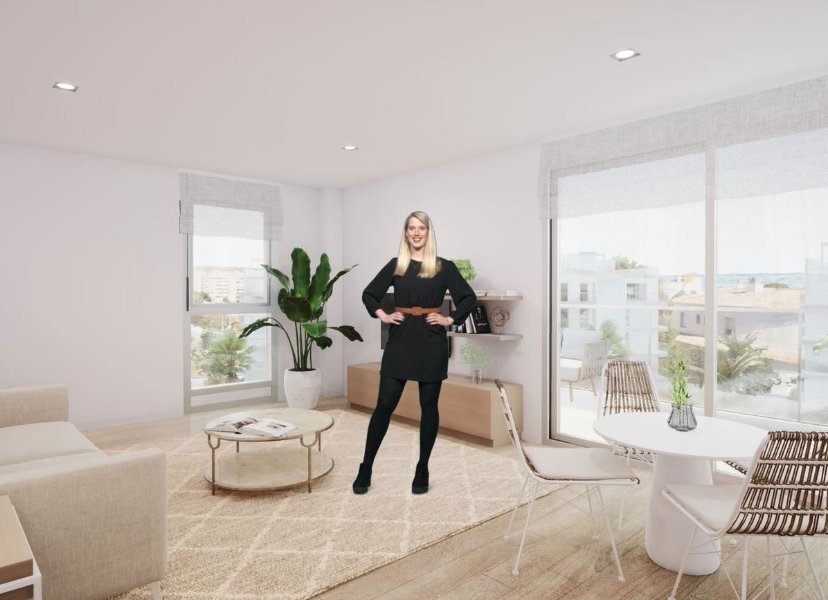 Discover LIVE, the live virtual tour service that lets you see your future home
At AEDAS Homes, we want to make things easy for you.
That's why we're offering you LIVE. With just one click, from the comfort of your own home, you can speak to your sales advisor, who can explain everything you need to know about your new home
Request your video appointment by calling +34 91 787 81 98
Book a live tour of Marina Real II
We bring our homes to your screen. Now you can connect live with Marina Real II directly from your mobile or your computer. Our real estate consultants will show you the location, the services and the available homes. Ask any question without leaving the sofa!
A stroll to the beach
The location of Marina Royal II allows you to get to the beach without having to take the car. It's just a 5-minute walk to a refreshing swim in the sea in the Mediterranean, with friends and family.
Alternatively, you can spend the afternoon in the pool on your development. The little ones have their own kiddies pool, so they can play to their hearts´ content all summer.

A design with its own identity
Marina Real II, a project which boasts the signature of the NAC Architectural Studio, is perfect for families in the 21st century. With an external structure of clean, modern lines, there are 155 homes inside, with ample space for everyone.
Updates on Marina Real II
The work at Marina Real II is coming along nicely.
Here's a video overview of how things are looking.
Not long until you can enjoy your new home!
Customisation
At Aedas Homes, we give the versatility to customise different aspects of the configuration, finishes and options in your new home, so you can create the living space you've always dreamed of. Discover the options available at our sales office.
A home you can move straight in to
Do you want to make the most of your new home from day one? With Living, our interior design and decoration service, we can design your home exactly as you want it, through set or customised projects, advising you on furniture and space distribution.
Aedas Select
At Aedas Homes, we want to make life easy for you. To make the transition into your new home as smooth as possible, we can help organize everything so that you can enjoy it from day one. Depending on the development you've chosen, we have a range of services you can ask us about.