Tabíes
Discover Tabies, a development comprising 88 subsidised 2, 3 and 4 bedroom homes. All the properties include a garage parking bay and boxroom. The community facilities include a swimming pool, children's playground and landscaped gardens. A development flanked by natural spaces with views of Sierra Nevada and la Vega.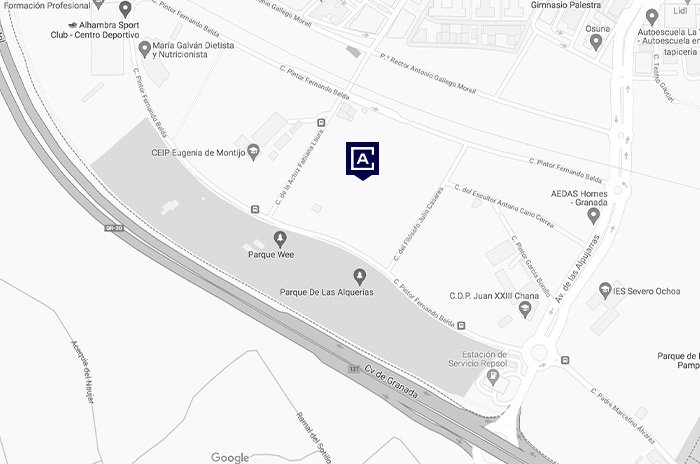 A neighbourhood in full expansion
You will find everything you need in Tabies. You will enjoy the advantages that come with living beside over 50,000 sq.m. of green spaces, sports grounds, schools and supermarkets without having to move your car. Tabies has unbeatable communications, whether you choose to use your own vehicle or take public transport. With direct access to the ringroad, you will be 10 minutes away from the AVE high-speed train station, beside the metro station and have as many as 6 inner-city bus services. You will have everything at your fingertips and enjoy all the services you need on a daily basis.
TRANSPORT
Bus lines
Service 21, 33 and 5
Roads
Avda. Juan Pablo II , A-44
EXCELLENCE, INTEGRITY, RESILIENCE, CREATIVITY, PASSION