Merian II
Exclusive promotion of 18 single-family townhouses in Torrejón de Ardoz. 3 and 4 bedroom flats equipped with ground floor, first floor and basement. All houses have private garden and two parking spaces.
Each House is made up of hall, kitchen, living/dining room, three bathrooms and three or four bedrooms depending on the typology.
EXCELLENCE, INTEGRITY, RESILIENCE, CREATIVITY, PASSION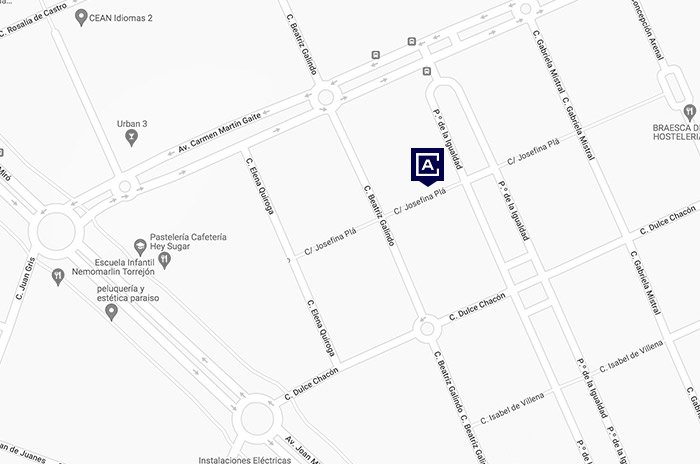 A neighbourhood in full expansion
Merian II is located in Soto de Henares, a neighborhood of new creation that has among its main objectives the development of green areas. For this reason, your new home is surrounded by natural areas including the famous Europa Park, the extensive Park of the viewpoints and more than 49,000 m² of Park Carmen Laforet.
Henares Soto has the consideration of Toledo 'eco', a recognition that put in value its concern by nature and that is given by, among others, the Superior Council of the College of architects of Spain. District actions have been conducted to reduce the environmental impact and decrease the ecological footprint at the same time is committed to the well-being of residents.
TRANSPORT
Commuter rail lines
C-7, C-2
Visit our show flat
We know how important it is for you to see the evolution of your future home and that is why we do not want you to miss a thing.
We have prepared this pilot chalet for you, so that you can see first hand what your future home could be like.
Advance works in Jardins de Castellarnau
The works at Jardins de Castellarnau advance at a very good rhythm.
We leave you with an video overview of the works.
We already have less so you can enjoy your new home!
Carlos Lamela: "Offsite building is here to stay"
Carlos Lamela is the co-founder and executive president of one of the most important architectural firms in Spain: Studio Lamela. This renowned architect's firm as international presence with offices in Madrid, Warsaw, Mexico City and Doha.