Jardins de Castellarnau
Jardins de Castellarnau is a new construction flat development in Sabadell.
Homes with a contemporary design, spacious garden areas and a swimming pool.
Discover Jardins de Castellarnau
Equipment
Residents' Community Hall
EXCELLENCE, INTEGRITY, RESILIENCE, CREATIVITY, PASSION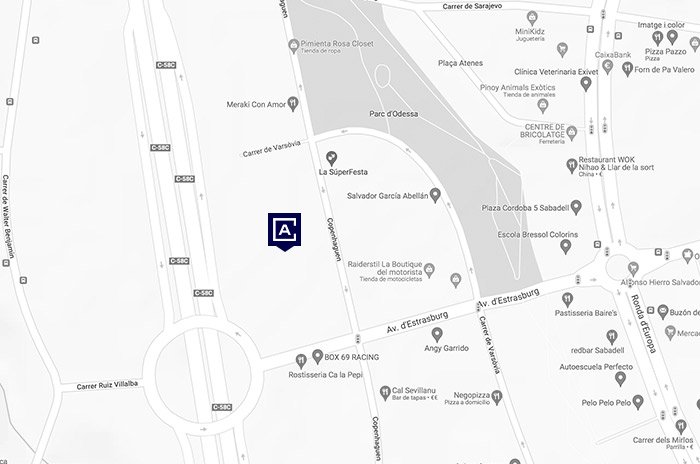 A consolidated urban environment
Jardins de Castellarnau is a new construction development offering you flats for sale in Sabadell, in a modern residential area to the north of the town.
Your new home, within striking distance of Barcelona
20 minutes from Barcelona, Jardins de Castellarnau is surrounded by greenfield sites, shopping and heath centres, and schools. Everything you need to enjoy your free time.
TRANSPORT
Commuter rail lines
R4 Sabadell Nord
Space to share and be enjoyed
We know how important it is to spend your free time with your family. That is why Jardins de Castellarnau offers you the best communal areas on the market.
The sports facilities and children's playgrounds visually merge in with the swimming pools and greenfield spaces, giving the community overall a great sense of space.
The best plans, at home.

An elegant, differential design
Designed by the acclaimed TR Arquitectos studio, this residential complex stands out for its urban features while in a natural setting.
The quality of their finishes and materials, together with the design of their terraces and lounges, make these homes true trade-mark dwellings.
Así avanzan las obras en Jardins de Castellarnau
Las obras en Jardins de Castellarnau avanzan a muy buen ritmo.
Os dejamos con un resumen actualizado de las obras.
¡Ya queda menos para que puedas disfrutar de tu nueva casa!
Certificado Energético A y sello BREEAM
Calificación energética A
Todas nuestras viviendas te ofrecen el máximo nivel de calificación energética para que, a la vez que contribuyes al cuidado del medio ambiente, también te beneficies de las ventajas de hacerlo. A fin de mes notarás que las facturas son menos abultadas y colaborarás en la protección del planeta sin darte cuenta.

Sello BREEAM
El compromiso de AEDAS Homes con el uso sostenible de los recursos es palpable en tu nueva casa. Jardins de Castellarnau cuenta con el sello BREEAM, un certificado de construcción sostenible que garantiza nuestro respeto por el medio ambiente desde el movimiento de tierras de la parcela y hasta la entrega de llaves.