South Place
51 2-, 3- and 4-bedroom homes, which also include penthouses with suntrap terraces and community facilities featuring a kiddies' paddling pool, a swimming pool for adults and a gymnasium. where we have paid careful attention to the location, design and layout to ensure they include everything you have been looking for. The avant garde and modernity of their architecture blend into an unparalleled setting. Easy access to spectacular spots that stand out for their peacefulness, the force of the sea, of nature, their leisure and life options.
Price from 403700 € VAT 10% incluido
Discover South Place
EXCELLENCE, INTEGRITY, RESILIENCE, CREATIVITY, PASSION
Choose the house you want
(*) IVA (10%) incluido. Plaza de garaje y trastero incluidos.

2 bedrooms
145,11 m2
467.000 €

4 bedrooms
167,62 m2
601.000 €

4 bedrooms
167,68 m2
595.000 €

3 bedrooms
249,28 m2
512.000 €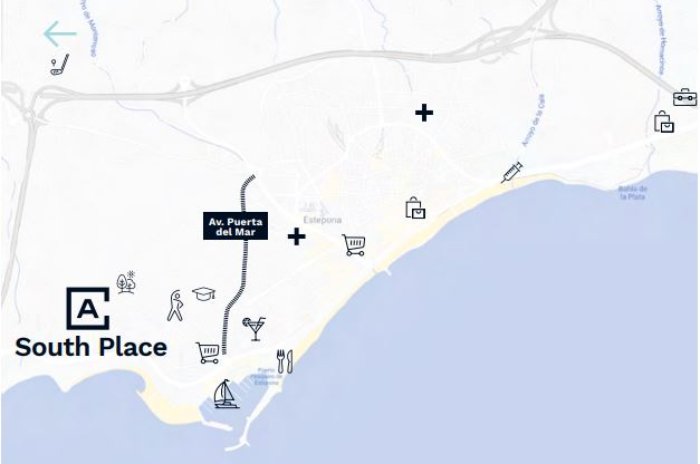 A privileged location
At South Place, you will love being at home. For its location and setting, but also for its proximity and direct access to quiet, cosy beaches where you can rest and relax and let the beauty of the landscape and the surrounding countryside bewitch you. If you feel like going out, you will find you have all the necessary services nearby to make your day-to-day very comfortable. South Place is on a swift and easy access route to the A7 motorway.