Find your new home in Estepona
Living on the Costa del Sol with a Mediterranean climate is no longer just a dream but an authentic reality. Find your next home among the new developments in Estepona by AEDAS Homes to enjoy everything this beautiful region has to offer.
Find your new home in Estepona.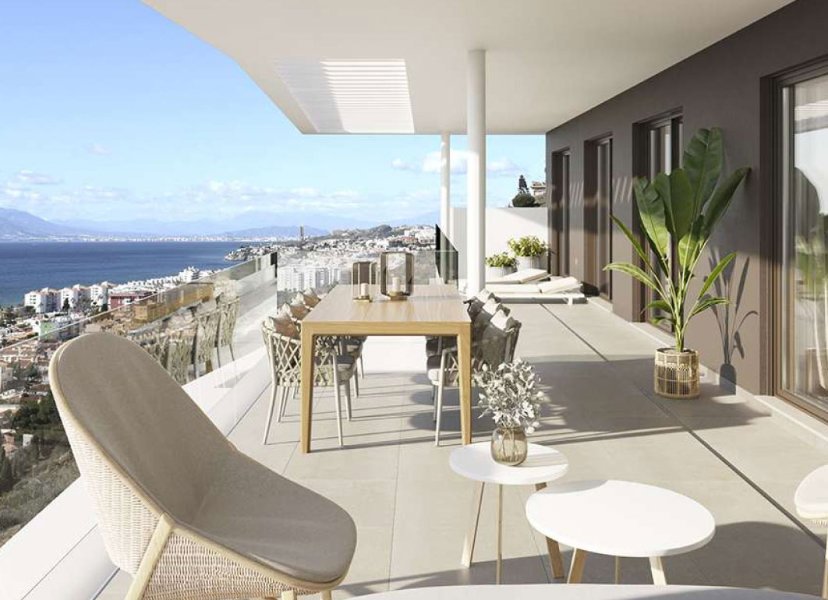 Your dreams live in Estepona
Considered the Costa del Sol's "Golden Mile", Estepona is a perfect town for starting a new stage in your life. Its excellent climate and outstanding quality of life make it a safe bet for those seeking a new-build home in the province of Malaga. The 300+ days of sunshine.
Estepona enjoys every year, together with its superb beaches and good road links, make this town the perfect place to live.
Discover our developments in Estepona.
Your new home in Estepona awaits you
If you are looking for a happy, active lifestyle with your partner, then this is the place to come. You will be able to enjoy an endless number of recreational opportunities like sailing, golf, theaters, art galleries, and more.
We will make you feel at home with our exclusive collection of sustainable design homes in a unique historical and natural environment. Whether you are looking for an apartment or a penthouse, we have got what it takes.
The ground-floor apartments with gardens, penthouses with large terraces, and spacious apartments in this beautiful town located next to the airports of Malaga and Gibraltar make it possible for you to move wherever your heart desires.
AEDAS Homes has a variety of options for you to choose from, such as Vanian Gardens, a new development in Estepona surrounded by nature. Or South Bay with several phases of new construction integrated into the most urban area within the city.
We are committed to providing quality homes with all the modern amenities you need, and we are always on hand to answer any questions you might have. You deserve a perfect home for your needs, so see what we have available today. Whether it is an apartment or a house, our homes are designed with everything you want in mind.
Get your new house with AEDAS Homes.