Langara Valley
Come live in Lángara Valley. Promotion composed of 31 homes of 1, 2 and 3 bedrooms located in the sector of "Los Fresnos" of Torrejón de Ardoz, an area with multiple commercial, educational, sports, well connected and public transport options. It is equipped with common spaces common among which stand out swimming pool, garden area and children's area.
Discover Lángara Valley
EXCELLENCE, INTEGRITY, RESILIENCE, CREATIVITY, PASSION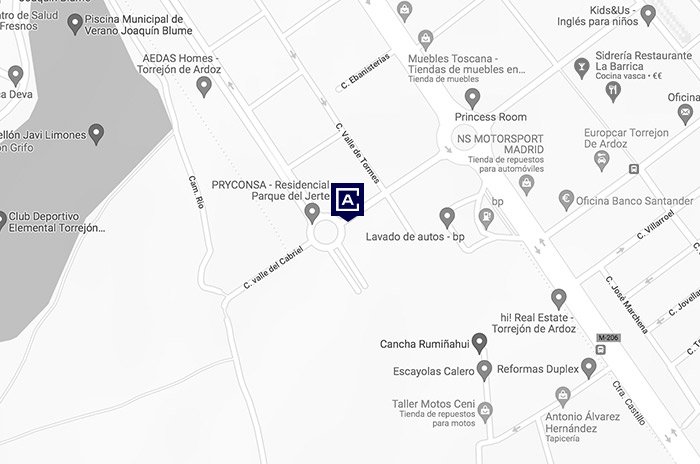 Within walking distance of everything you need.
Walking, by car, riding a bike or train. Transportation options that will allow you the location of your new home are adapted to your preferences. If you choose to move by private vehicle, from Lángara Valley you'll go quickly to routes such as the A-2, R-2 and M-50.
You'll also find several public transport options in the vicinity of Lángara Valley. Among them, bus - line 2 - and railway - lines C-2 and C-7 commuter and regional rail connection-.
TRANSPORT
Commuter rail lines
C-7, C-2
A great space to share, enjoy and relate
The common spaces that you will enjoy in your new house are inserted within a large pooled space shared between the four plots that make up the block where the promotion is located. These four plots have an approved joint patio project highlighting the garden areas, playground and community pool. Langara Valley is the second of the plots that are built on the block, so the project will be completed as the other plots are built, resulting in a large open space where.
It goes inside, you're home.
It goes inside, you're home.