Portia
Discover Portia, 87 units of 2, 3 and 4 bedrooms dwellings with terraces, parking and storage included. Modern, bright homes in an ideal environment. With pool, children's games area, common garden areas and a magnificent Social Club. All this in the best location in Dos Hermanas, next to Montequinto.
Discover Portia
Price from 189.640 € VAT 10% included
Advance works in Portia
The works at Portia advance at a very good rhythm.
We leave you with an video overview of the works.
We already have less so you can enjoy your new home!
EXCELLENCE, INTEGRITY, RESILIENCE, CREATIVITY, PASSION
Choose the house you want
VAT (10%), parking and storage room included.

2 bedrooms
2 bathrooms
69,04 m2
203.500 €

2 bedrooms
2 bathrooms
72,02 m2
262.900 €

3 bedrooms
2 bathrooms
87,15 m2
243.100 €

3 bedrooms
2 bathrooms
92,48 m2
324.500 €

3 bedrooms
2 bathrooms
92,62 m2
286.000 €

4 bedrooms
2 bathrooms
106,26 m2
309.100 €

4 bedrooms
2 bathrooms
115,31 m2
370.700 €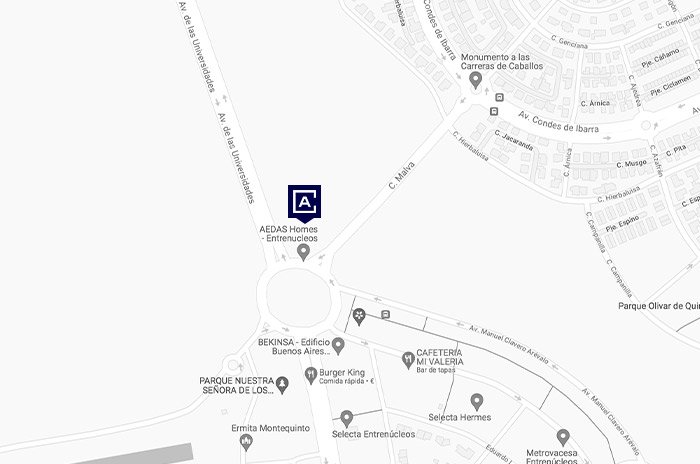 Lives in the heart of Dos Hermanas
In Portia you will find everything you need. Located in the new development area of Entrenucleos, closed to Montequinto, Combines the comfort of a private urbanization in one of the best locations in Dos Hermanas, with enviable views of Seville, which also has excellent communications thanks to fast road connections with the Andalusia`s capitol and the urban center of Dos Hermanas through the new metro-bus line.
In a quiet place, with large green areas and all the services close to the Montequinto neighborhood, Portia connects with Seville through the metro line 1 in 5 minutes.
TRANSPORT
Bus
Metro-bus Dos Hermanas
Subway
Linea 1 de metro Sevilla
Roads
Crta Utrera y Avd de las univesidades