New houses and flats in Madrid
AEDAS Homes offers new build options in Madrid for all tastes and needs. So if you are thinking of buying a home or prefer to buy the ultimate dream villa, take some time exploring our different available developments with state-of-the-art designs.
Choose between luxurious apartments with an elegant atmosphere and custom homes located throughout this modern, cosmopolitan region: Boadilla del Monte, Colmenar Viejo, Las Rozas, Pozuelo de Alarcón, San Sebastián de Los Reyes, Alcalá de Henares, Majadahonda, Móstoles, Torrejón de Ardoz, Villanueva del Pardillo, Alcorcón and El Cañaveral.
These locations offer some great spots for those who want to live on land set among nature's beauty but still be close enough to commute into downtown Madrid where everything happens.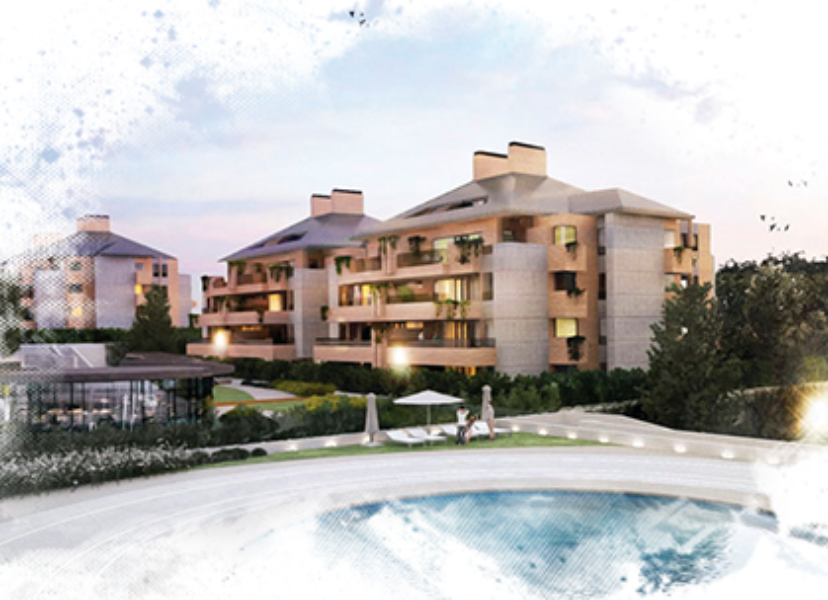 AEDAS Homes, the best living experience in Madrid
We provide a diverse selection of property options to suit your needs with a wide range of typologies and internal spaces. There is the possibility to improve your comfort by varying between many types. We have both one-bedroom apartments and large five-bedroom houses and common areas like pools that will suit all preferences.
You can have a bicycle room on your property, and the possibilities go on from there: gym, solarium, saunas, coworking spaces, and more. You will also find paddle tennis courts so people aren't bored stiff during these long summer weekends. There is plenty of space dedicated just to relaxing with family members or friends.
Invest in your ideal home in Madrid
The interiors of the new developments in Madrid will feature the highest quality materials, which ensures maximum durability. In addition to this high standard for construction, you can find avant-garde designs inspired by modern architectural trends all throughout our projects. Request more information about the new developments in Madrid province.
Your new home awaits you in Madrid.