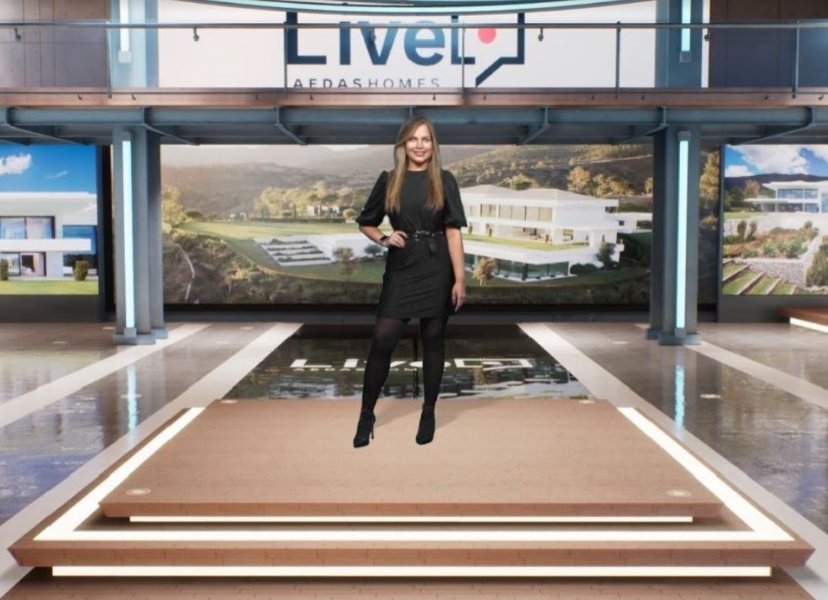 Discover LIVE, the live virtual tour service to see your future home
At AEDAS Homes we want to make things easy for you.
Therefore, we offer you LIVE. From home and with just one click you can speak to your commercial advisor, who will explain all the details of your new home
Request your video call by calling +34 91 787 81 98.
Middel Views
Middel Views is a new construction development in Fuengirola.
A luxury residential complex in a privileged location, with spectacular views and just a step from the sea.
Discover Middel Views
Equipment
EXCELLENCE, INTEGRITY, RESILIENCE, CREATIVITY, PASSION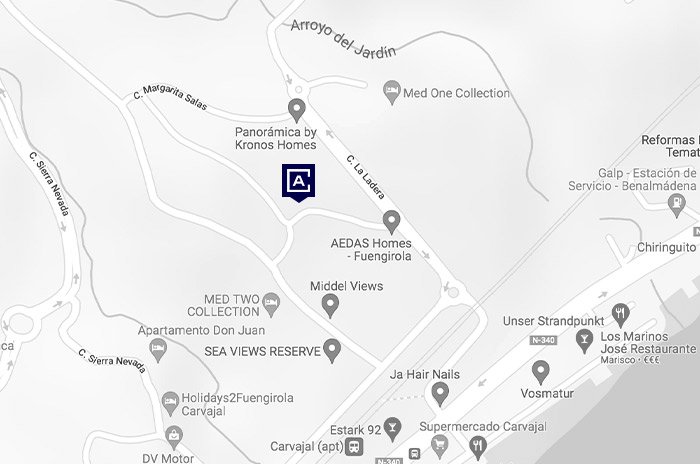 A unique enclave facing the Mediterranean
Middel Views is a new construction development offering you flats for sale in Fuengirola, in one of the most sought-after areas on the Costa del Sol. The studied lay-out and the orientation of the buildings assure you magnificent sea views from almost all the dwellings.
A consolidated and perfectly communicated area
Middel Views is very well linked by road as well as to Malaga airport, which is only 10 minutes away. In just 15 minutes, you can be in Marbella or Malaga by car.
TRANSPORT
Commuter rail lines
Carvajal (C-1)
Book a live tour of Middel Views
We bring our homes to your screen
Now you can connect live with Middel Views directly from your mobile or desktop computer. A professional real estate adviser will show you the location, the amenities and the units. And you will be able to ask any questions without moving from your sofa!
Places to unwind and enjoy the views
Your new home in Fuengirola can also be experienced out of doors. You will be able to enjoy three swimming pool areas, all surrounded by spacious gardens to rest and relax.
Furthermore, as Middel Views is close to the sea, you will be able to walk down to the beach and forget about the car.
The magnificent Torreblanca and Carvajal coastlines await you.
Designed to be experienced every day of the year
Warm, light-filled rooms with large windows and superb terraces that let through all the Mediterranean light.
Middel Views stands out for its avant-garde architecture, with the finest materials and homes in which energy efficiency is a defining feature.
Advance works in Middel Views
The works at Middel Views advance at a very good rhythm.
We leave you with an video overview of the works.
We already have less so you can enjoy your new home!
And in Middel Views II too
We have started the works of Middel Views II. Here is a preview of April 2021.