Jardines Hacienda Rosario Las Poetas I
Los Poetas is AEDAS HOMES' fifth development in the Jardines Hacienda Rosario Complex. Enjoy some great community spaces at an unbeatable price.
Así avanzan las obras de Jardines Hacienda Rosario Los Poetas
Las obras en Jardines Hacienda Rosario Los Poetas avanzan a muy buen ritmo.
Os dejamos con un resumen actualizado de las obras.
¡Ya queda menos para que puedas disfrutar de tu nueva casa
EXCELLENCE, INTEGRITY, RESILIENCE, CREATIVITY, PASSION
Choose the house you want
IVA (10%) incluido, plaza de garaje y trastero incluidos.

2 bedrooms
1 bathroom
60,35 m2
159.500 €

3 bedrooms
2 bathrooms
82,85 m2
196.900 €

4 bedrooms
2 bathrooms
101,73 m2
221.100 €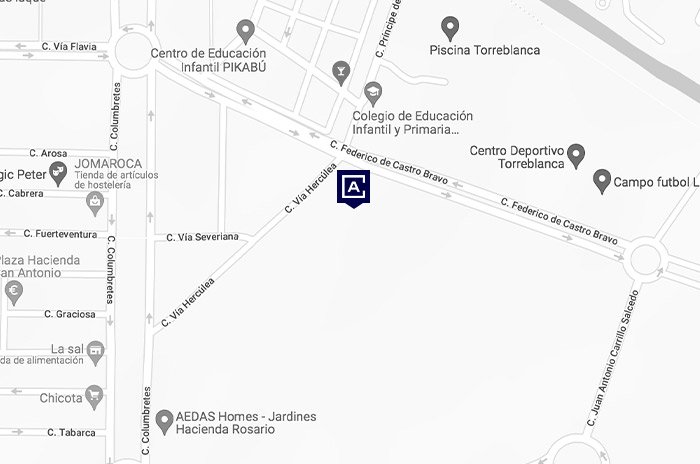 Relax and quality of life
If you are looking to live in a real estate complex with great community spaces in a setting offering a full range of services yet just 20 minutes away from Seville city centre, LOS POETAS is the ideal project for you. In addition to its proximity to the centre and to communications hubs, you will also enjoy the convenience and peace of mind that comes from living in a residential environment. You can comfortably get to shopping malls, sports centres, primary and secondary schools, health centres and supermarkets from your new home.
174 viviendas, garajes y trasteros en proyecto de construcción/ en construcción/de obra nueva sitas en calle Francisco González Garcia de Sevilla Promueve "AEDAS HOMES OPCO, S.L.U.", C.I.F. B-87588885.2 dormitorios desde 57,79 m2 útiles, 3 dormitorios desde 75,62 m2 útiles, 4 dormitorios desde 97,54 m2 útiles, Garajes desde 11,06 m2 útiles y trasteros 3,40 m2 útiles. Las cantidades anticipadas como parte del precio se encuentran garantizadas conforme a la ley y se ingresan en una cuenta bancaria especial y separada. El precio de las viviendas incluye 1 plazas de garaje y 1 trastero. El DIA y toda la información adicional, de acuerdo con lo establecido en el Real Decreto 218/2005, de 11 de octubre de Presidencia de la Junta de Andalucía, serán facilitados en las oficinas de ventas. La información y las imágenes publicadas aquí son meramente ilustrativas por lo que no tienen carácter contractual y se encuentran sujetas a modificaciones por exigencias técnicas, jurídicas o comerciales de la promoción.