Ayanz
Your new home is in Ayanz, a magnificent community comprising 35 new construction 1-, 2-, 3- and 4-bedroom homes.
Enjoy the swimming pool and common areas.
Discover Ayanz.
EXCELLENCE, INTEGRITY, RESILIENCE, CREATIVITY, PASSION
Choose the house you want
VAT not included. Garage and storage not included.

3 bedrooms
116,40 m2
339.000 €

4 bedrooms
128,75 m2
416.750 €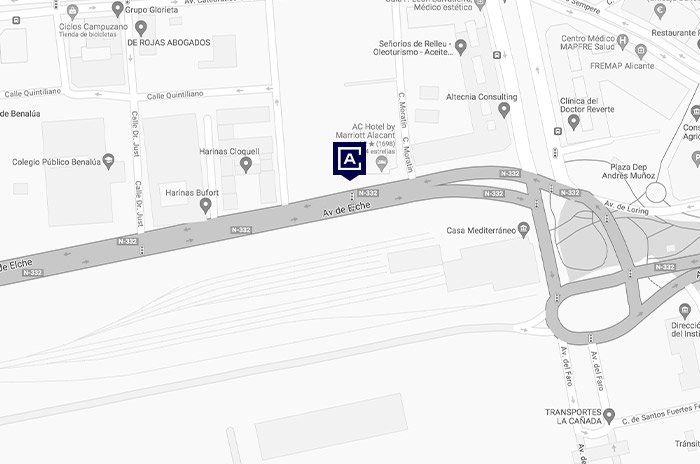 Lives close to the sea with all amenities.
Ayanz has a unique location in Alicante.
Ideal for those seeking to live just a few minutes from the center of Alicante but at the same time, close to the sea.
In the surroundings you can find all the services you need; supermarkets, transport, restaurants and much more.
TRANSPORT
Train
Train Station of Alicante
Beachfront architecture
"Rarely does the city offer such a privileged position on the seafront", Maiz + Herrada, Architects.
Something so simple is only achieved when each room, every corner and every detail has been thought and done with the utmost care. This is how you enjoy the house and the life that will develop in it.