Your dreams live in Alicante city
Stomping around your new home in Alicante should be a great experience with the excellent weather and cuisine that characterizes this part of Spain. The Levantine coast is just too good to pass up, so AEDAS Homes has created several developments where you can enjoy all that Costa Blanca offers.
We are aware that the importance of your family's well-being is always on top of your list. This is why we've made it a priority in our new construction homes to ensure they will be close enough to restaurants and stores and schools, healthcare centers, sports complexes—everything.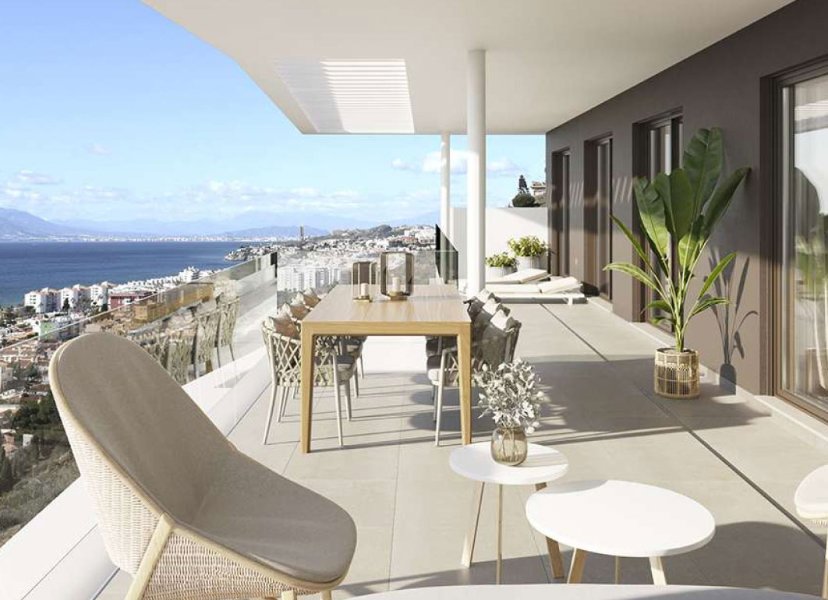 Your dreams come to life in the city of Alicante
Synonymous with good weather and an excellent quality of life, the city of Alicante comes up time and again as one of the best places to start the proverbial next chapter.
When buying your new-build home in Hacienda del Mar 2, you will not only be opting for first-class materials and lovely, welcoming common areas, but you'll be able to boast of living in a city that has it all.
The old town, with its Co-Cathedral of San Nicolás, is recognized for both its lively nightlife and busy daytime activity. In the port, adults and kids alike will have fun spending a day with the family while enjoying an ice cream and gazing at the sea.
What new construction homes do we offer you in Alicante city?
Do not miss the opportunity to enjoy our new developments in Alicante province. Let yourself be tempted by its atmosphere, people, and great cultural offer. You can even explore the beaches of San Juan or other dream areas if you are looking for a break from daily life. The apartments, houses, and chalets of these new developments will amaze you with their prime locations - spacious both inside and out with gardens and pools.
At AEDAS Homes, our new developments in Alicante incorporate parking space and storage room in most of its typologies. We are a new generation developer that is committed to caring for the environment while constructing houses and apartments-making them more sustainable.
In addition, we offer you a wide range of dwelling options designed specifically for your needs, from homes to villas or apartment buildings with amenities like pools, gyms, laundry rooms, etc. Start your home story here.