Lángara
Lángara is the first promotion of new development of AEDAS Homes in Torrejón de Ardoz. It has 2, 3, and 4 bedroom properties. You will also enjoy exclusive common areas such as swimming pool, children's pool, wide garden areas, playroom, gastroteca, gym and playground.
Last units
EXCELLENCE, INTEGRITY, RESILIENCE, CREATIVITY, PASSION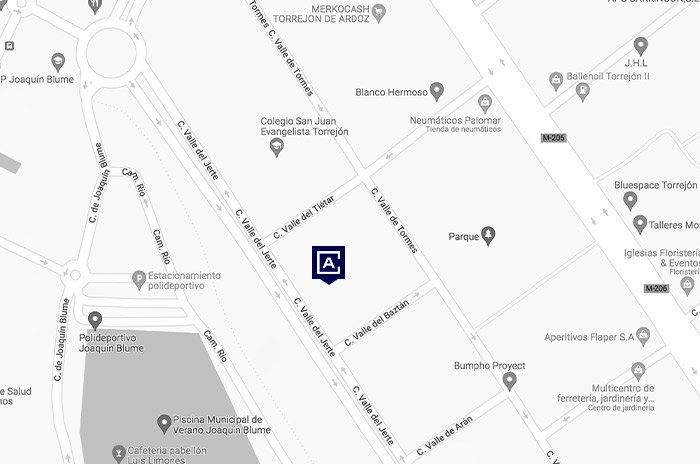 Within walking distance of everything you need.
Walking, by car, riding a bike or train. Transportation options that will allow you the location of your new home are adapted to your preferences. If you choose to move by private vehicle, from Langara you'll go quickly to routes such as the A-2, R-2 and M-50.
You'll also find several public transport options in the vicinity of Langara. Among them, bus - line 2 - and railway - lines C-2 and C-7 commuter and regional rail connection-.
TRANSPORT
Commuter rail lines
C-7, C-2
Modernity, quality and comfort
Lángara offers the perfect combination of modernity, quality and comfort. In its interior have been arranged the best qualities, the highest levels of comfort and cutting-edge energy efficiency adapted to the needs of the 21st century. All homes are equipped with:
More than 20 m² room.
Space to drop table breakfast in the kitchen.
Two bathrooms, one en suite. In the 4 bedroom homes is also a toilet.