Humboldt
Enjoy your new home a short distance from the beach and just a 40-minute drive from Barcelona city. This community in Vilanova i la Geltrú comprises ninety-three 2-, 3- and 4-bedroom dwellings barely 200 metres from the Mediterranean sea shore.
EXCELLENCE, INTEGRITY, RESILIENCE, CREATIVITY, PASSION
Choose the house you want
VAT not included. Garage and storage not included.

3 bedrooms
2 bathrooms
99 m2
298.000 €

4 bedrooms
2 bathrooms
113 m2
354.000 €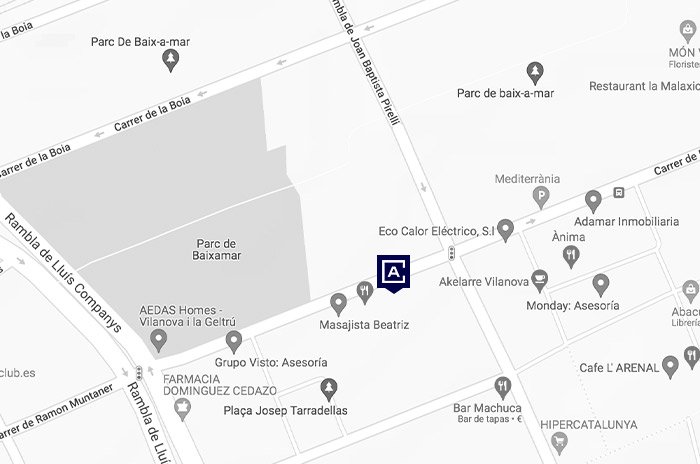 The best location in Vilanova i la Geltrú
Forget about traffic jams and leave your car at home in your new garage: the Humboldt new construction development offers homes surrounded by all the services you need. There are schools, supermarkets, health centres and shopping malls all very near to your home.
Humboldt is also located in close proximity to several intercity bus-stops, commuter rail lines and numerous accesses from such important roadways as the C-31, C-246a, C-32 and the C-15.
TRANSPORT
Bus lines
L1, L2, lineSitges-Vilanova/Fondo Somella
Commuter train lines
R2, R2S, R.Exprés
Roads
C-31, C-246a, C-32, C-15
The works at Humboldt have finished
The works at Humboldt have finished
Miquel Amat, Development Promotions Manager in Catalonia tells us all the details of the project, its projection and its evolution.