Torres
AEDAS Homes is offering you this exclusive complex comprising one hundred and twenty 2-, 3- and 4-bedroom homes in Valencia, with space to accommodate all kinds of families.
Enjoy your new construction home complete with swimming pool, garage, boxroom and landscaped gardens right in the heart of the Quatre Carreres district.
Discover Torres
EXCELLENCE, INTEGRITY, RESILIENCE, CREATIVITY, PASSION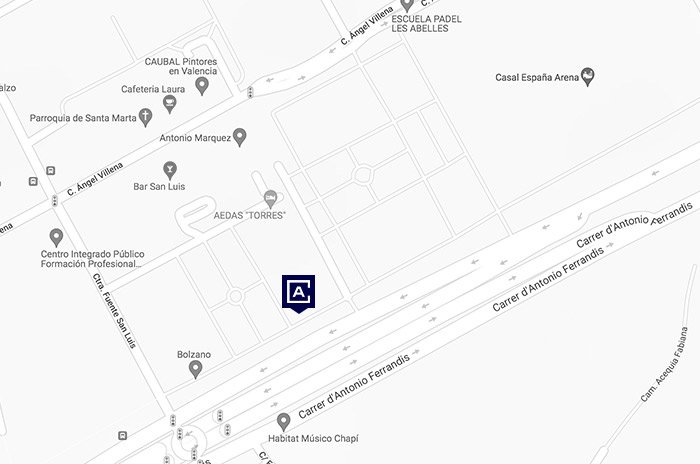 Tranquility and wellness next to Ciudad de las Artes y las Ciencias
Torres, located in one of the most valued and cosmopolitan Valencia.
Go for a stroll next to the city of Arts and Sciences and comes in contact with nature without renouncing to the private car.
In addition, your new home is located very close to access roads and bus stops.
TRANSPORT
Bus lines
6, 7, 13, 14, 18, 64, 99, 183, 185, 186, N7
Roads
V-30, V-31, V-15 y CV-5010
Elegance and design 10 minutes from the Centre of Valencia
Combining perfectly trends of vanguard and the timeless elegance of the classic constructions, project harmony is noticeable in a perfectly integrated with its surroundings facade. At a glance, Torres manages to make you feel proud of your House and its location.
Who said that beauty is only in the interior?
Advance works in Hevia
The works at Torres advance at a very good rhythm.
We leave you with an video overview of the works.
We already have less so you can enjoy your new home!