Nicea
Exclusive residential consisting of 32 semi-detached houses with 4 bedrooms. It has landscaped public areas, swimming-pool and children's play area.
Discover these villas in one of the areas most relaxing of Mairena de Aljarafe.
302.500 € VAT included.
EXCELLENCE, INTEGRITY, RESILIENCE, CREATIVITY, PASSION
Choose the house you want

4 bedrooms
3 bathrooms
136,72 m2
336.050 €

4 bedrooms
3 bathrooms
136,72 m2
462.000 €

3 bedrooms
4 bathrooms
145,68 m2
396.000 €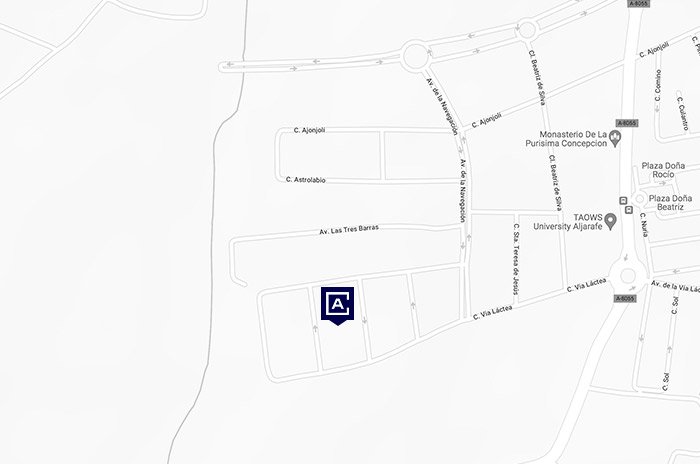 Relaxation and well-being at few minutes from the capital
Located in one of the areas most tranquil of Mairena of Aljarafem in an area in full development and the main basic services such as schools, shops, shopping centres and well connected with Seville.
In these townhouses you won't miss you at all. And if you who do not want to disconnect all of the atmosphere and the bustle of the capital, in just 10 minutes you can be in the Centre of the city.
TRANSPORT
Bus
M-151, M-152, M-153 & M-155
Roads
SE-40, A-8032, N-IV