Qian
Qian is the promotion of new work that AEDAS Homes offers in Majadahonda.
housing from 2 to 5 bedrooms with swimming pool design including penthouses, all with a terrace in a private urbanization with swimming pool open air type overflowing Lake, gym, heated indoor pool, spa area with sauna and jacuzzi, and low with garden room versatile, circuit perimeter for running, cycling or skating, 2 paddle courts, Multisport garden areas.
Discover Qian
EXCELLENCE, INTEGRITY, RESILIENCE, CREATIVITY, PASSION
Choose the house you want
2 garage and storage room included.

4 bedrooms
3 bathrooms
175 m2
870.000 €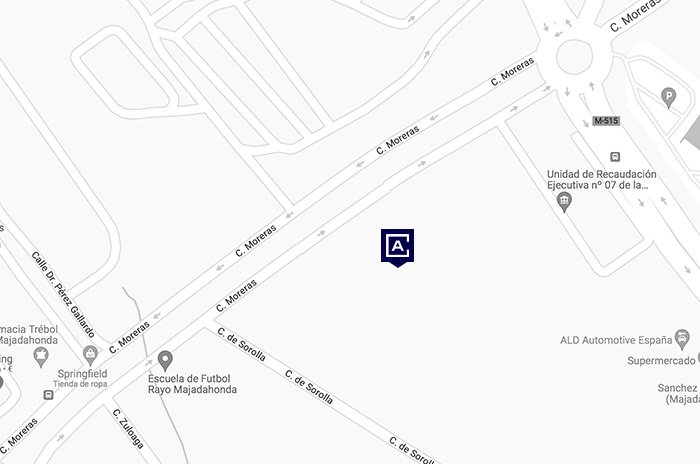 Just a step away from everything
Qian is a new construction development that offers you flats for sale in Majadahonda, within a stone's throw of all the services your need: Schools, supermarkets, health centres…
In close proximity to Qian there are several intercity bus-stops, two commuter rail lines and numerous accesses to such important roadways as the A6 or the M-50.
TRANSPORT
Intercity bus lines
L1, L2, 561, 562, 567, 580, 620, 626, 633, 650, 651, 653, 654, 655, 667, 685, N901 y N906
Commuter rail lines
C-7, C-10
Fairy-tale communal areas
In your home's communal areas, you and your family can enjoy a children's playground, spa and gymnasium, without having to travel. Sport is a constant feature in the community, which includes an outdoor swimming pool, a sports pitch, a conventional and padel-tennis court and circuit for running, cycling or skating.
A home bearing the Lamela seal
Your new home in Majadahonda is signed by the acclaimed Lamela architects studio. Quality, design and aesthetics all blend into one in your home.