Veranda
Discover Veranda, a development comprising 51, high energy efficiency 1-, 2- and 3-bedroom dwellings with spacious viewing points overlooking the community spaces and terraces on all the dwellings. They also come with garage parking and boxroom facilities.
Veranda is a true "island" right in the heart of Las Rozas: It offers a kiddies' and adults' swimming pool, a playground for youngsters, outdoor parking facilities for bicycles, a gymnasium and gourmet room with a children's area. You will also have a multi-purpose room which you can use a a co-working space. There will also be a cinema to enjoy your favourite films without any uncomfortable hassle. And you can take advantage of the rooftop of the building to practise sport in the open air or to increase your little one's love of nature watching how the seeds in the community vegetable garden sprout and grow.
Veranda offers you a life style forged with nature and at the same time allows you to have all the services around you because you will be just 5 minutes away on foot from Las Rozas town centre.
EXCELLENCE, INTEGRITY, RESILIENCE, CREATIVITY, PASSION
Choose the house you want
(*) Plaza de garaje y trastero incluido. IVA no incluido.

1 bedroom
265.000 €

2 bedrooms
378.000 €

3 bedrooms
505.000 €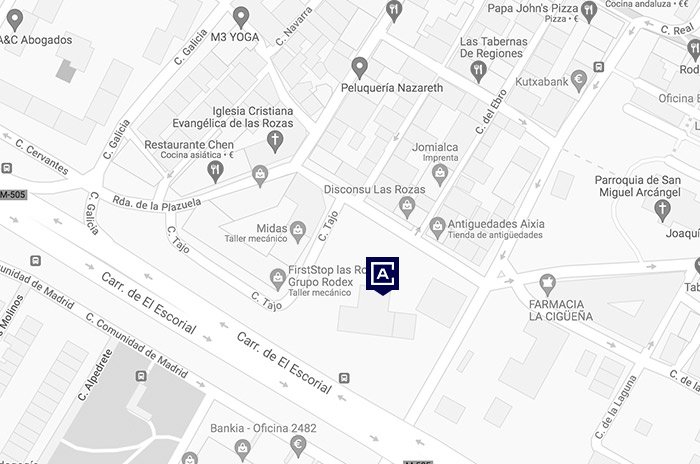 A new development connected with everything you need
Veranda is a 2-minute walk (200 m) from the Town Hall and from C/ Real, the commercial and pedestrian artery in Las Rozas.
Located opposite the C.C. Burgocentro shopping mall.
TRANSPORT
Roads
M-505, A6, Easy access to BUS -VAO (high occupation vehicle) lane